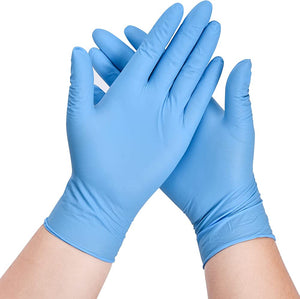 100 Gloves Per Box (50 pairs x 2)

1 Full Case Has 1000 PCS
Upgrade your hand protection with our top-quality nitrile gloves! These gloves are ideal for a range of applications, including medical, food handling, and industrial work. They are resistant to punctures, chemicals, and abrasion, ensuring that your hands stay safe and protected. Plus, they are latex-free and hypoallergenic, making them suitable for those with allergies or sensitivities. Don't settle for less – choose the best with our nitrile gloves!