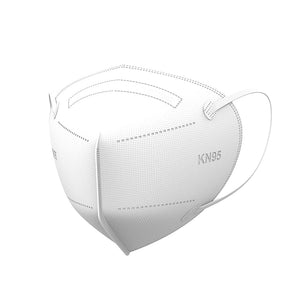 You will receive 2000 Individually Wrapped Masks. 
Standard GB2626-2006
Each mask is individually wrapped
Odorless
Nonirritating
Hypoallergenic
Soft Earloops
5 LAYER CONSTRUCTION: This mask is soft to the touch and the multi-layer construction allows for an easy and comfortable feel and fit on the face.
LIGHTWEIGHT and FOLDABLE: This lightweight mask allows for folding and easy portability.
BETTER PROTECTION: This mask is designed to offer more protection than a standard disposable 3-Ply mask.
 **See 3M''s official website to understand how similar N95 and KN95 are. They are almost equivalent-- the main difference is KN95 is made in China and certified be the Chinese CDC: 
https://multimedia.3m.com/mws/media/1791500O/comparison-ffp2-kn95-n95-filtering-facepiece-respirator-classes-tb.pdf